On 9 October, China Chain Store Association (CCFA) released "2022 China Automotive Aftermarket Chain Enterprise TOP50". Among them, EJ Car Care, with 9,313 shops, topped the list, followed by Tohu Car Care with 4,653 shops. The third to fifth places are Mobil 1 Car Care (2,800 shops), Tmall Car Care (1,800 shops), and Baidu Fine Care (1,718 shops).
In 2022, the Top50 automotive aftermarket chains had a total of 167,000 shops, of which 25 had more than 1,000 shops.
These enterprises are mainly located in various provinces and municipalities across the country. Specifically, they include Shanghai (12), Zhejiang (11), Beijing (10), Guangdong (3), Jiangsu (3), Shandong (2), Hebei (2), as well as Tianjin, Fujian, Anhui, Hunan, Hubei, Henan and Sichuan (1 each).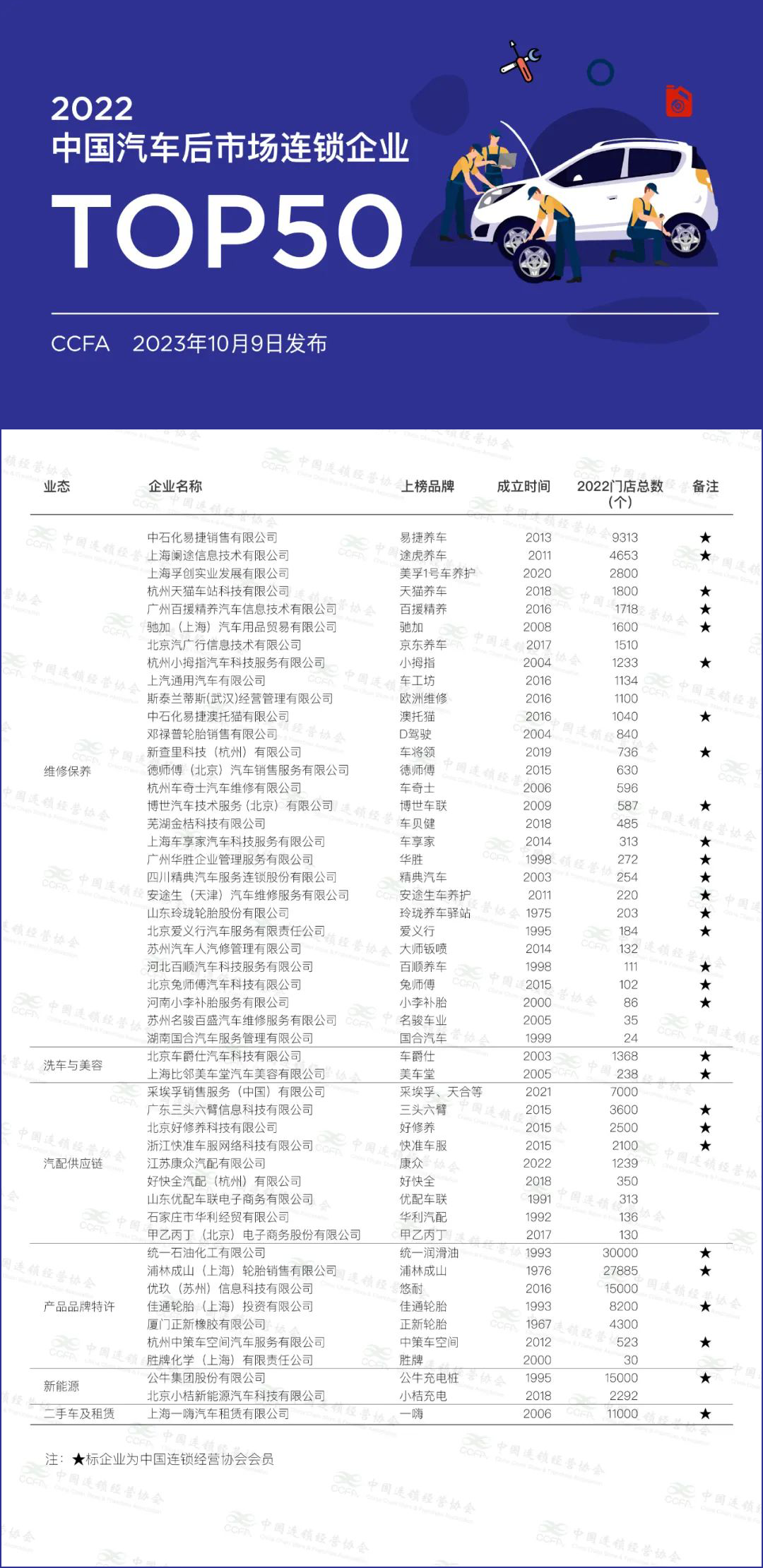 Photo credit: China Chain Store Management Association (CCFA)