Mandating automatic emergency braking technology would reduce crashes and save lives, NHTSA says.
The U.S. Department of Transportation's National Highway Traffic Safety Administration (NHTSA) announced a notice of proposed rulemaking that would require automatic emergency braking (AEB) and pedestrian AEB systems on passenger cars and light trucks.
The proposed rule is expected to dramatically reduce crashes associated with pedestrians and rear-end crashes, according to the agency.
NHTSA projects that the proposed rule, if finalized, would save at least 360 lives a year and reduce injuries by at least 24,000 annually.
In addition, the AEB systems would result in significant reductions in property damage caused by rear-end crashes, according to NHTSA. Many crashes would be avoided altogether, while others would be less destructive.
"Today, we take an important step forward to save lives and make our roadways safer for all Americans," U.S. Transportation Secretary Pete Buttigieg said on May 31. "Just as lifesaving innovations from previous generations like seatbelts and air bags have helped improve safety, requiring automatic emergency braking on cars and trucks would keep all of us safer on our roads."
The proposed rule is a key component of the department's National Roadway Safety Strategy (NRSS), which was launched in January 2022 to address the national crisis in traffic fatalities and serious injuries. The NRSS adopts the safe-system approach and builds multiple layers of protection with safer roads, safer people, safer vehicles, safer speeds and better post-crash care, according to the agency. As part of the safe system approach, the proposed rule highlights safer vehicles and the DOT's effort to expand vehicle systems and features that help to prevent crashes.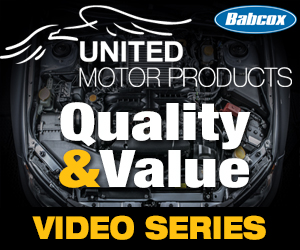 An AEB system uses various sensor technologies and sub-systems that work together to detect when the vehicle is close to crashing, and then automatically applies the vehicle brakes if the driver has not done so, or applies more braking force to supplement the driver's braking as necessary to avoid or mitigate the severity of the crash.
"We've seen the benefits of the AEB system in some passenger vehicles already even at lower speeds, and we want to expand the use of the technology to save even more lives," NHTSA Chief Counsel Ann Carlson said. "That's why our proposed rule would require all cars to be able to stop and avoid contact with a vehicle in front of them up to 62 miles per hour. And the proposal would require pedestrian AEB, including requiring that AEB recognize and avoid pedestrians at night," "This proposed rule is a major safety advancement."
If adopted as proposed, nearly all U.S. light vehicles (gross vehicle weight rating of 10,000 pounds or less) would be required to have AEB technology three years after the publication of a final rule.
This notice is a direct response to a provision in the Bipartisan Infrastructure Law to create a rule to establish minimum performance standards requiring that all passenger vehicles manufactured for sale in the United States be equipped with an AEB system. A preliminary regulatory impact analysis that presents the benefits and costs associated with the proposed rule also accompanies the NPRM.
Note: This article is reproduced from autonews website (URL: https://www.counterman.com). Copyright belongs to counterman.com. If there is any infringement, please contact us to delete.