CAPAFAIR 2023 will be grandly held at the China Ningbo International Conference and Exhibition Center from August 16th to 18th, 2023.
The fair covers a total area of 35,000 square meters and includes 6 halls, where over 1,100 automotive parts suppliers from 18 provinces and autonomous regions across China will gather to exhibit their products.
We are pleased to provide you with the list of exhibitors in the 2023 China Ningbo International Auto Parts & Aftermarket Fair, which you can conveniently access through the official website (http://capafair.com/company) for more information. We encourage visitors and buyers to schedule appointments in advance with their
preferred exhibitors.
Early registration
Complete registration in advance and enjoy the benefits of freshly brewed
coffee!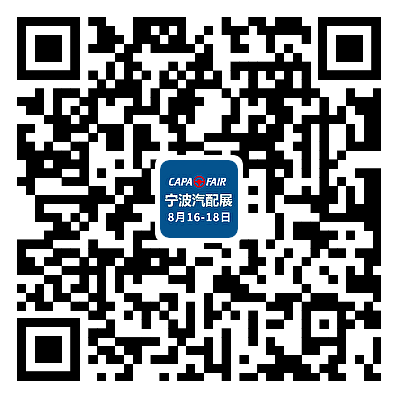 Please scan the code to register
1100+Exhibitor List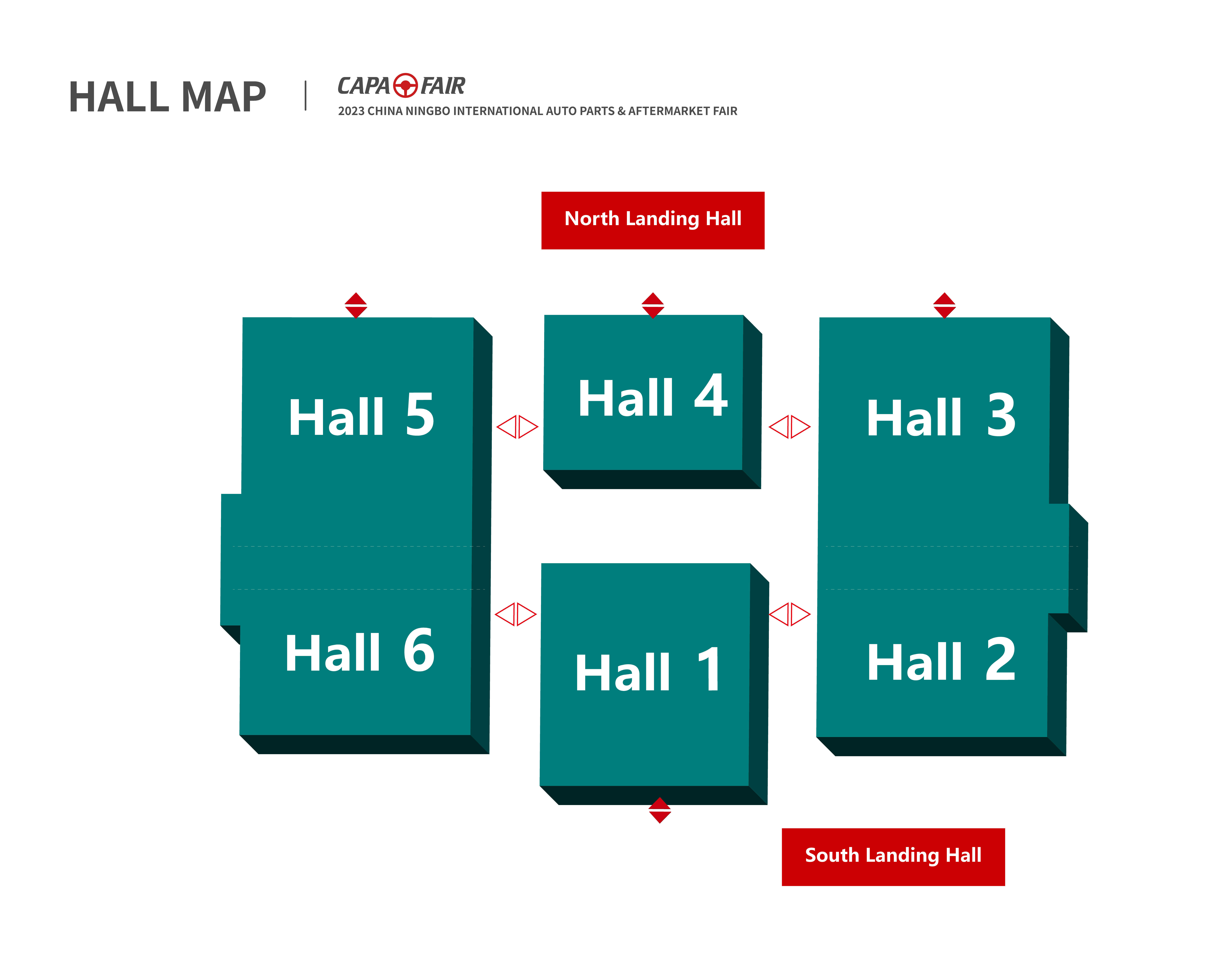 Exhibition Hall Map
Exhibitor List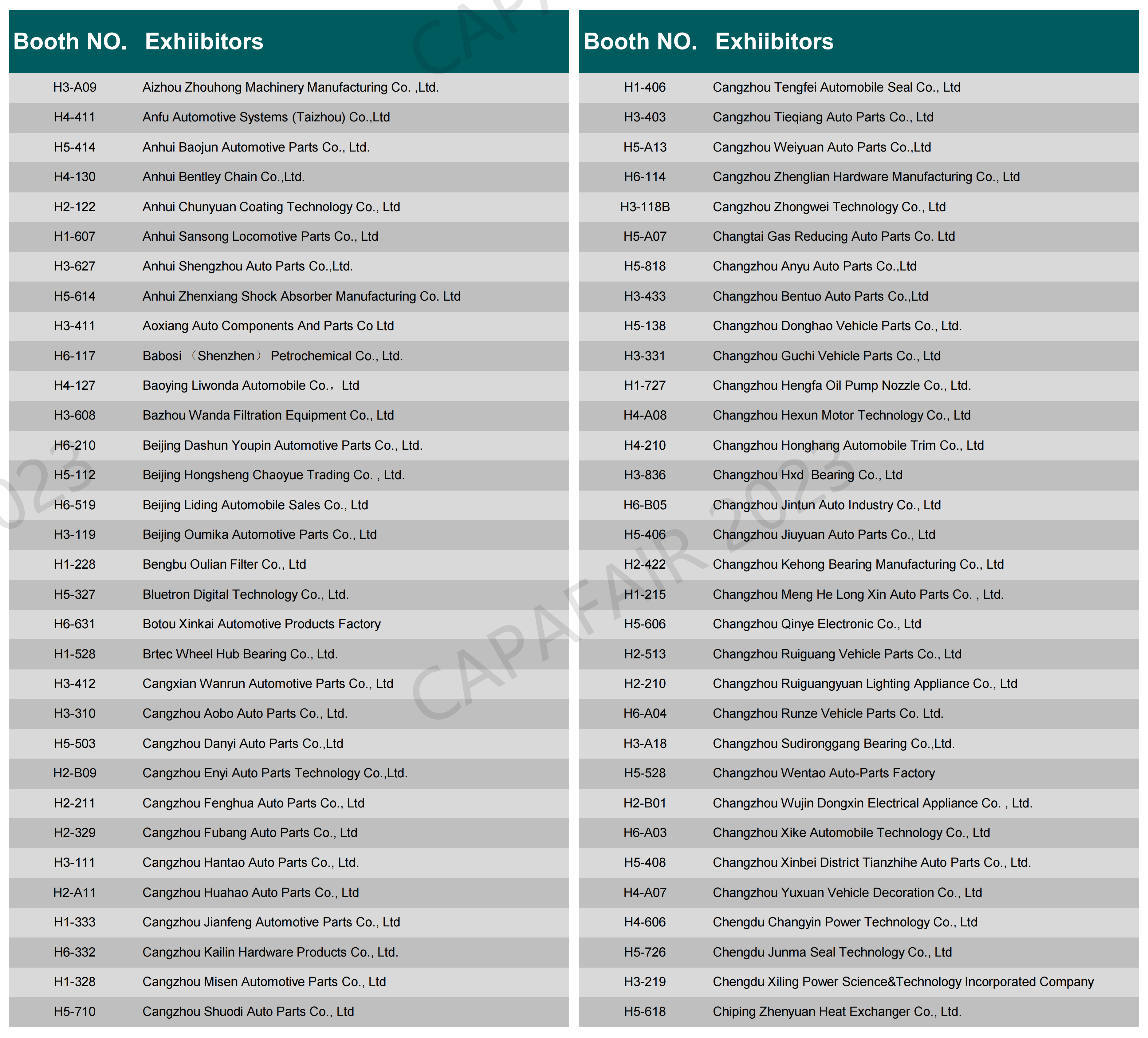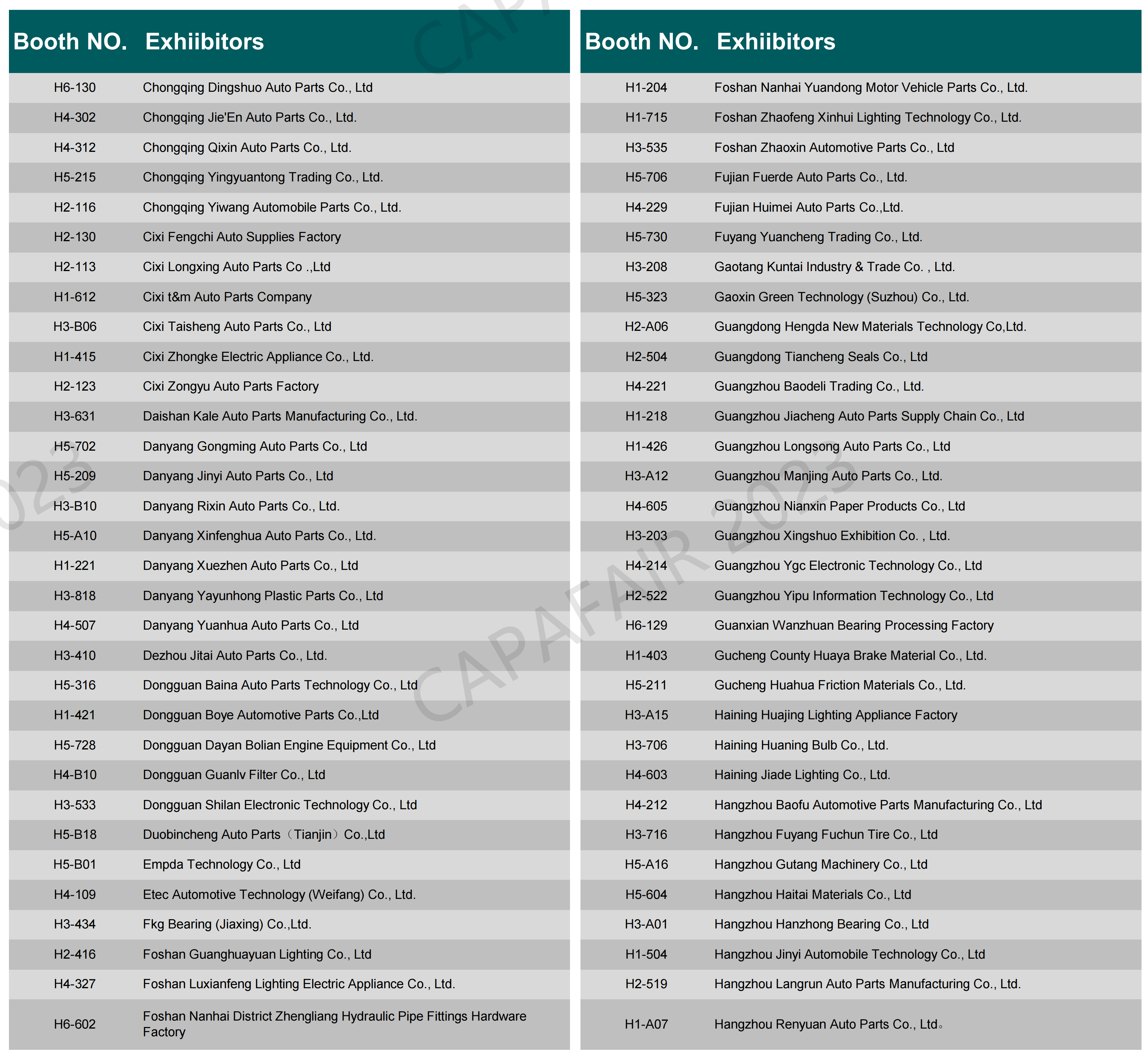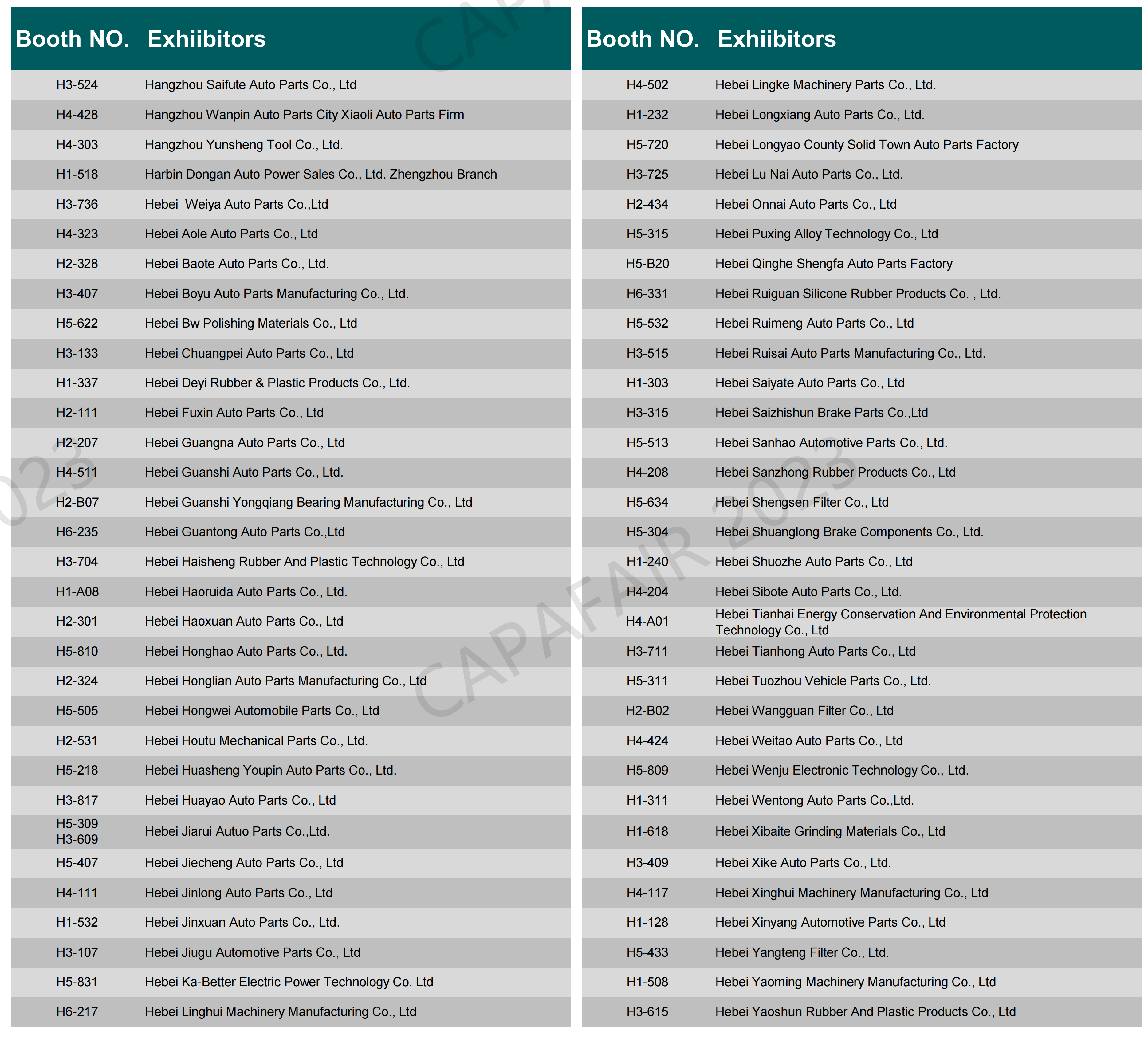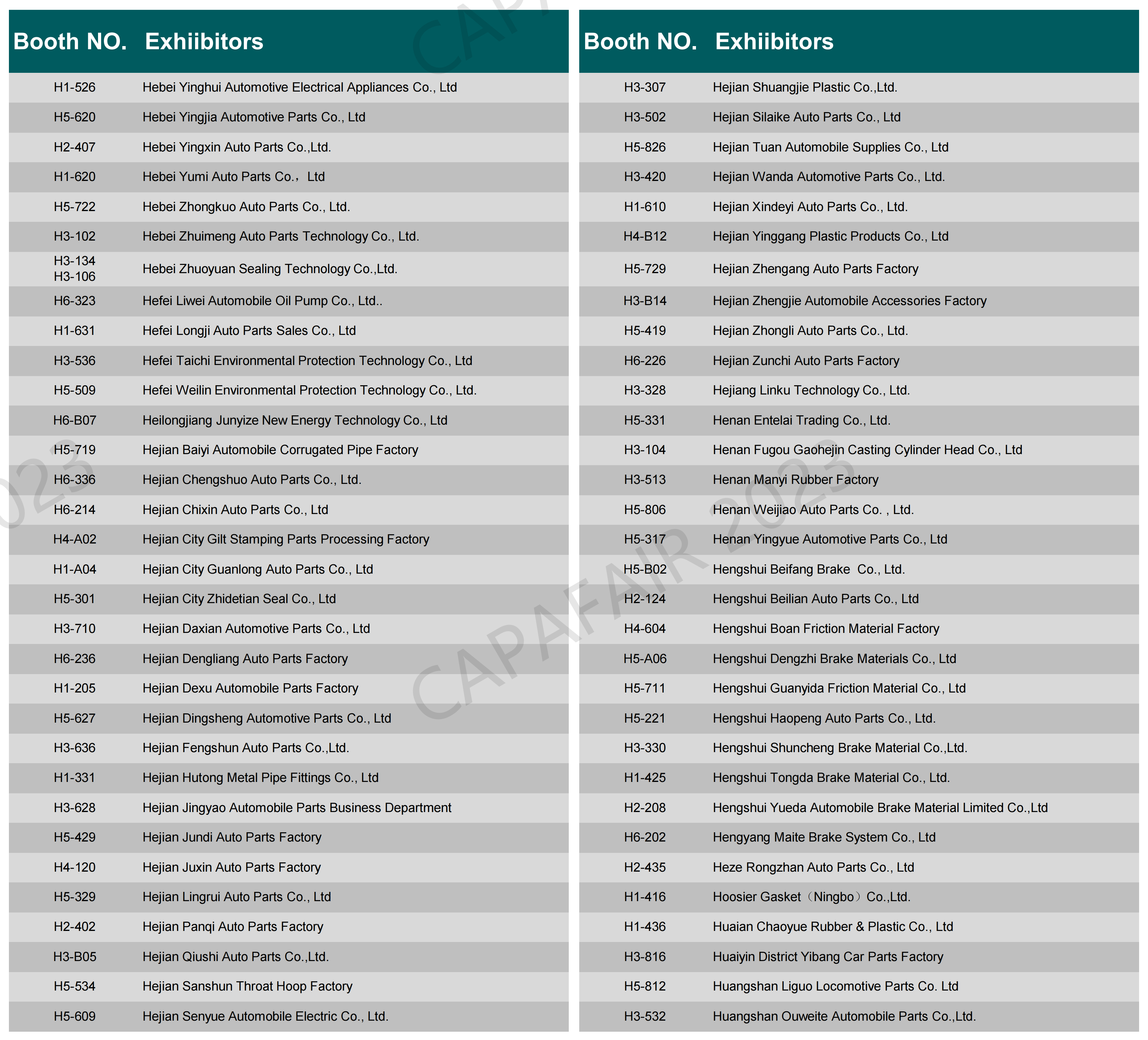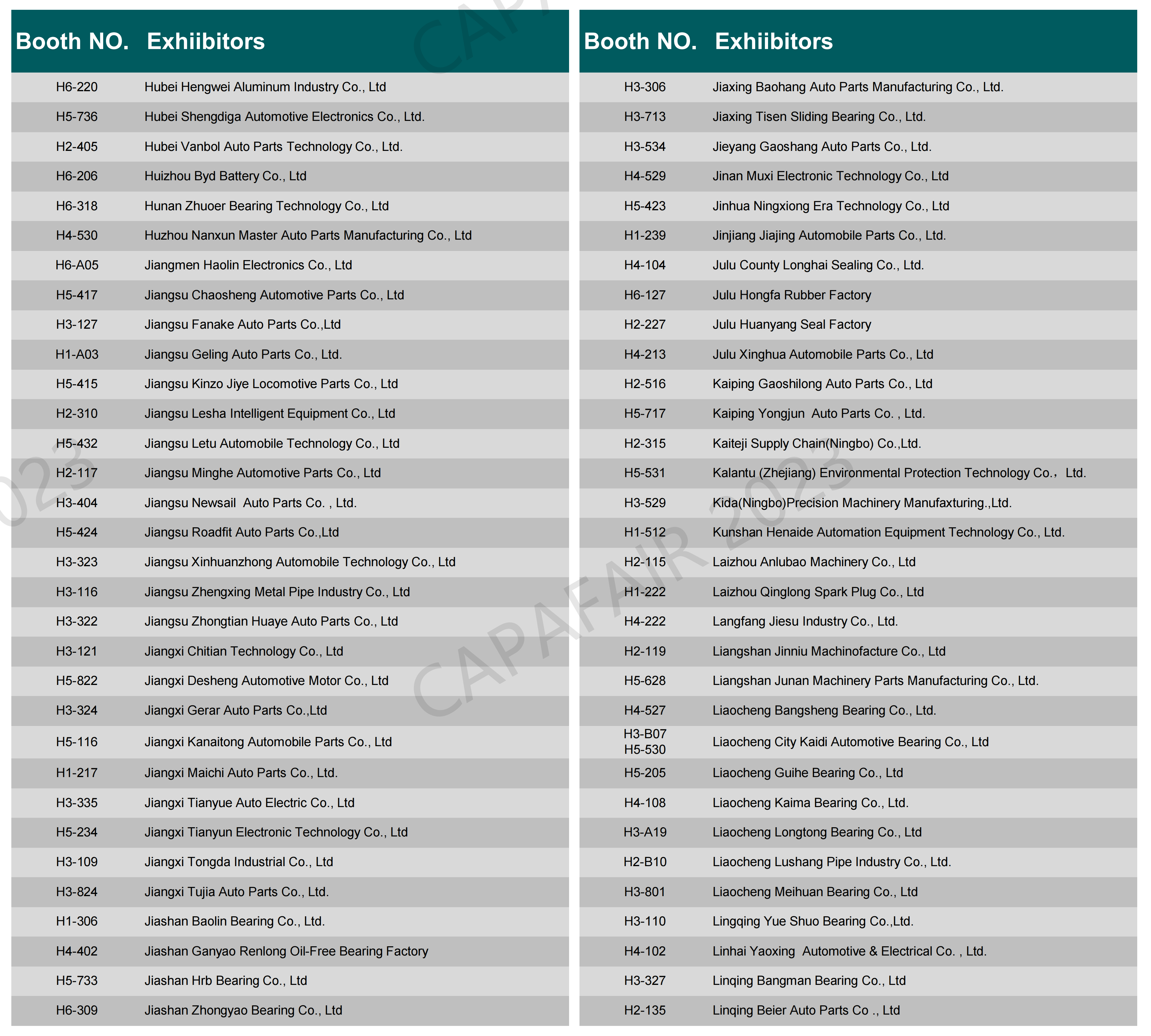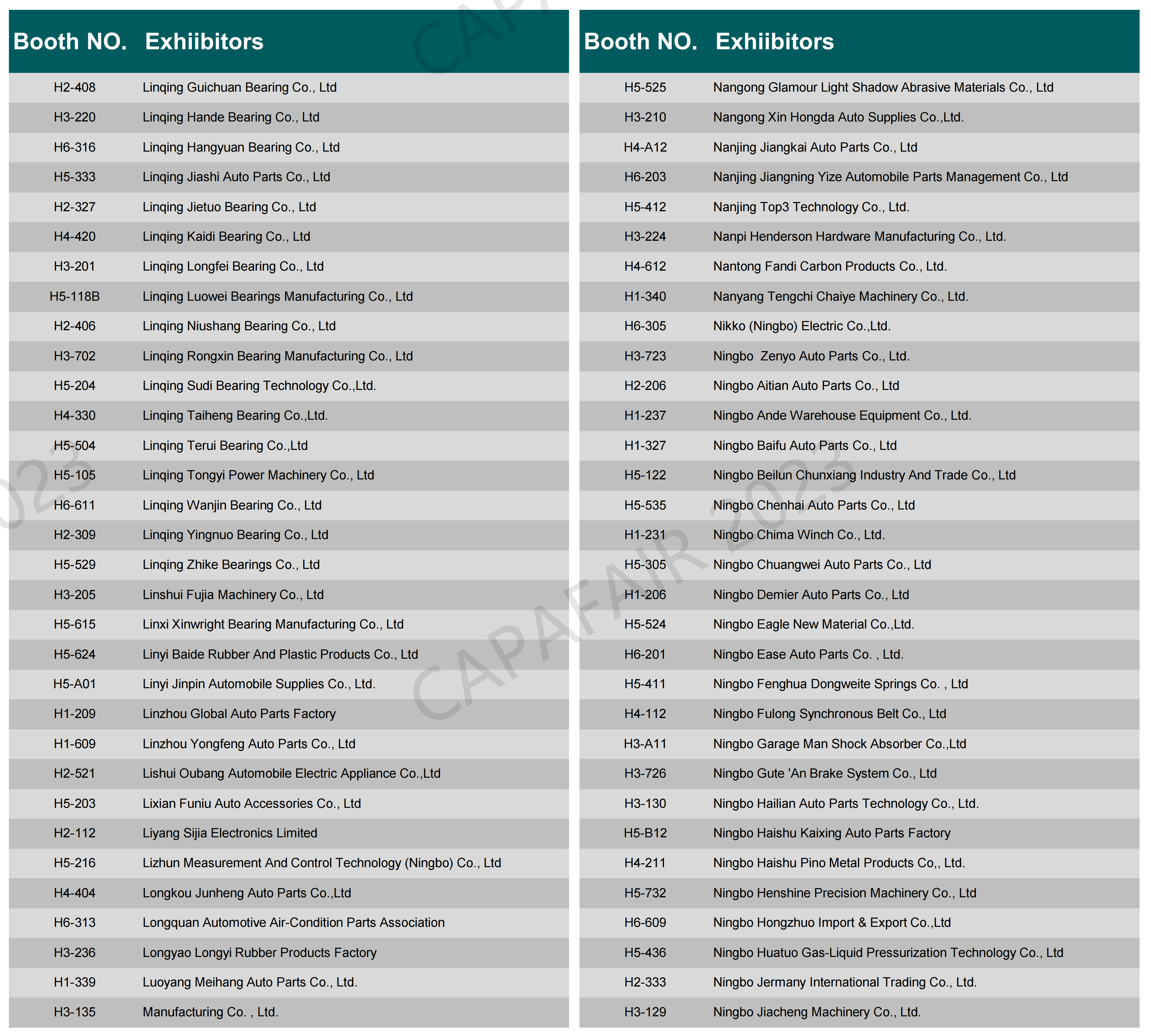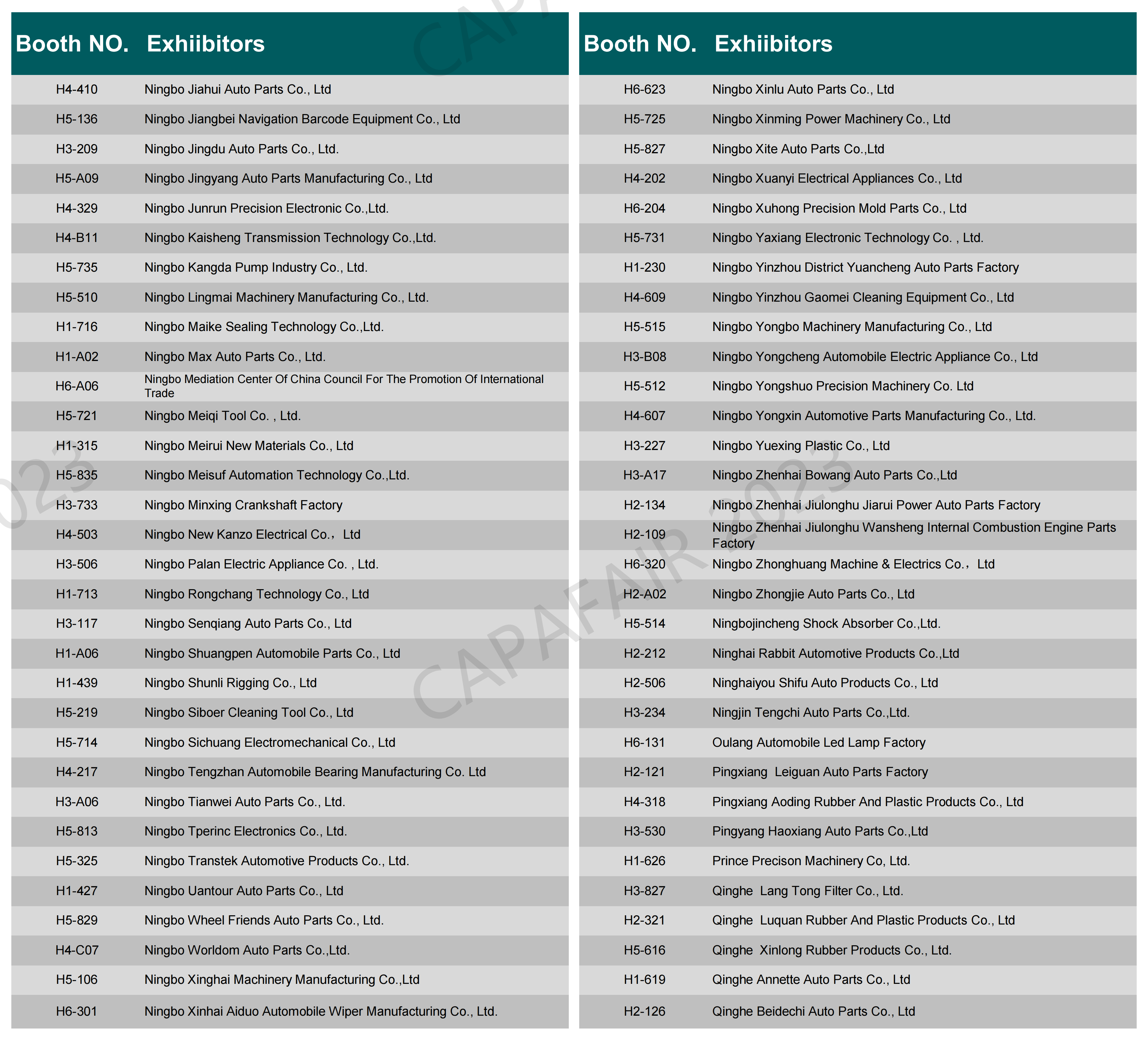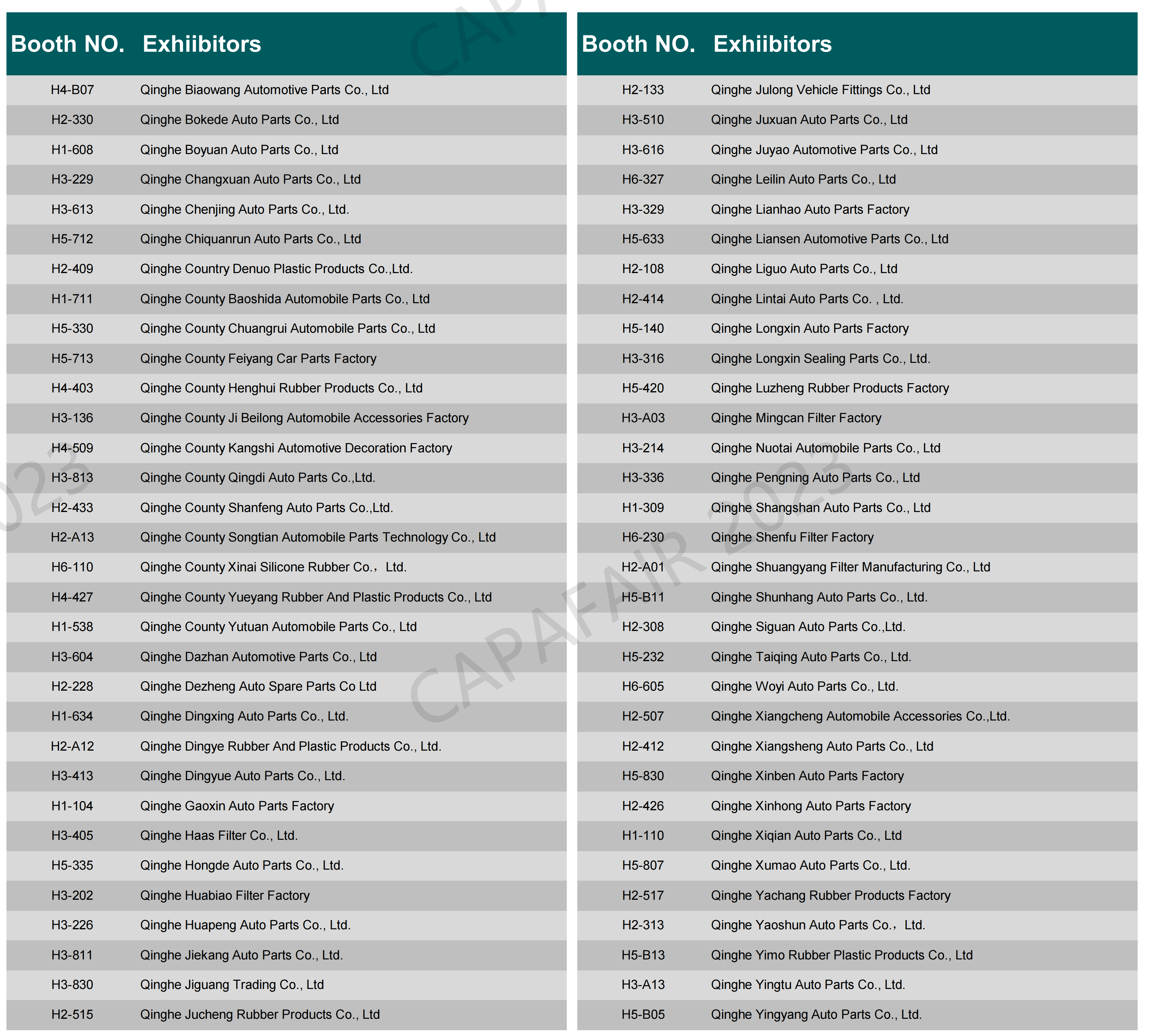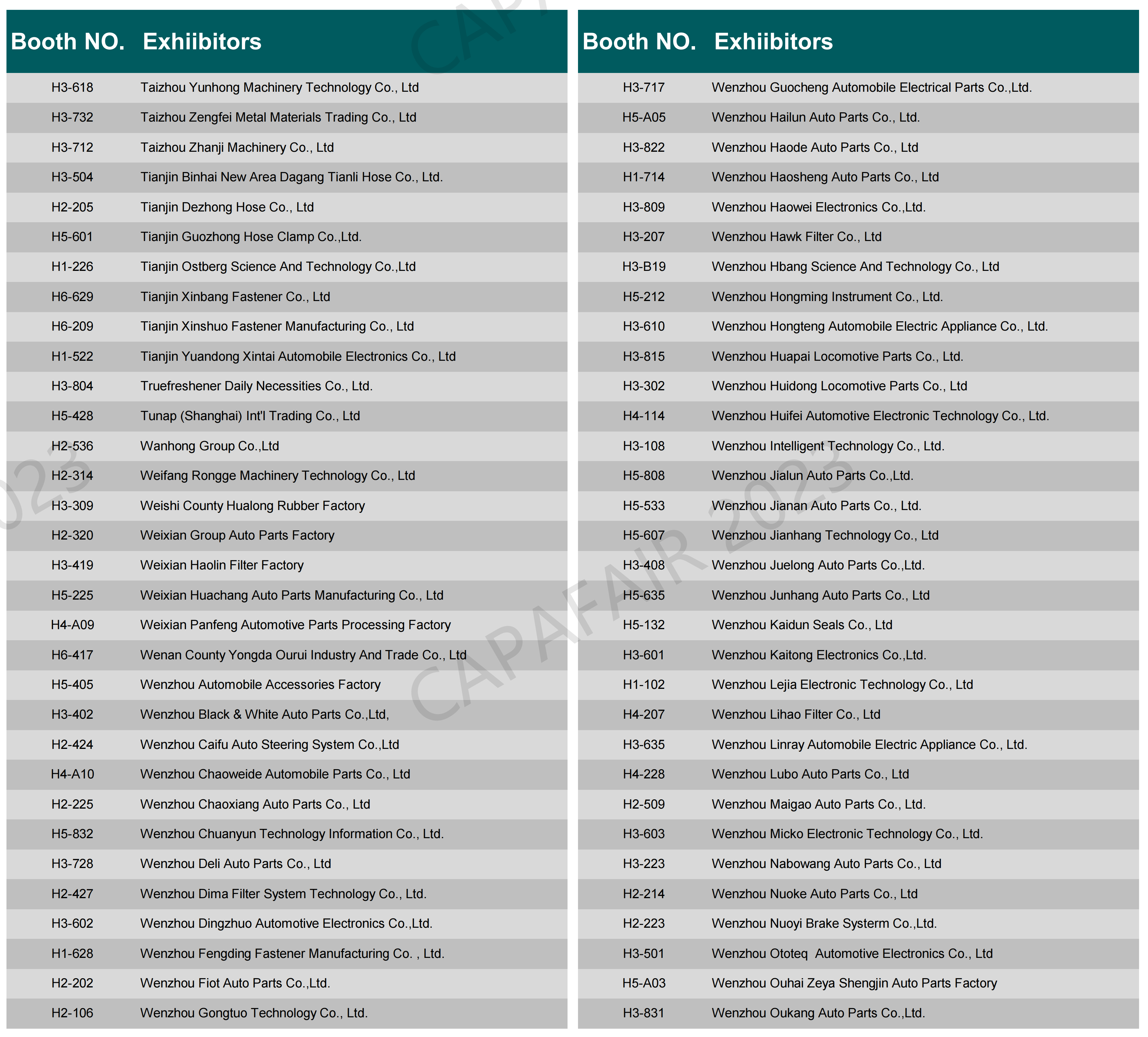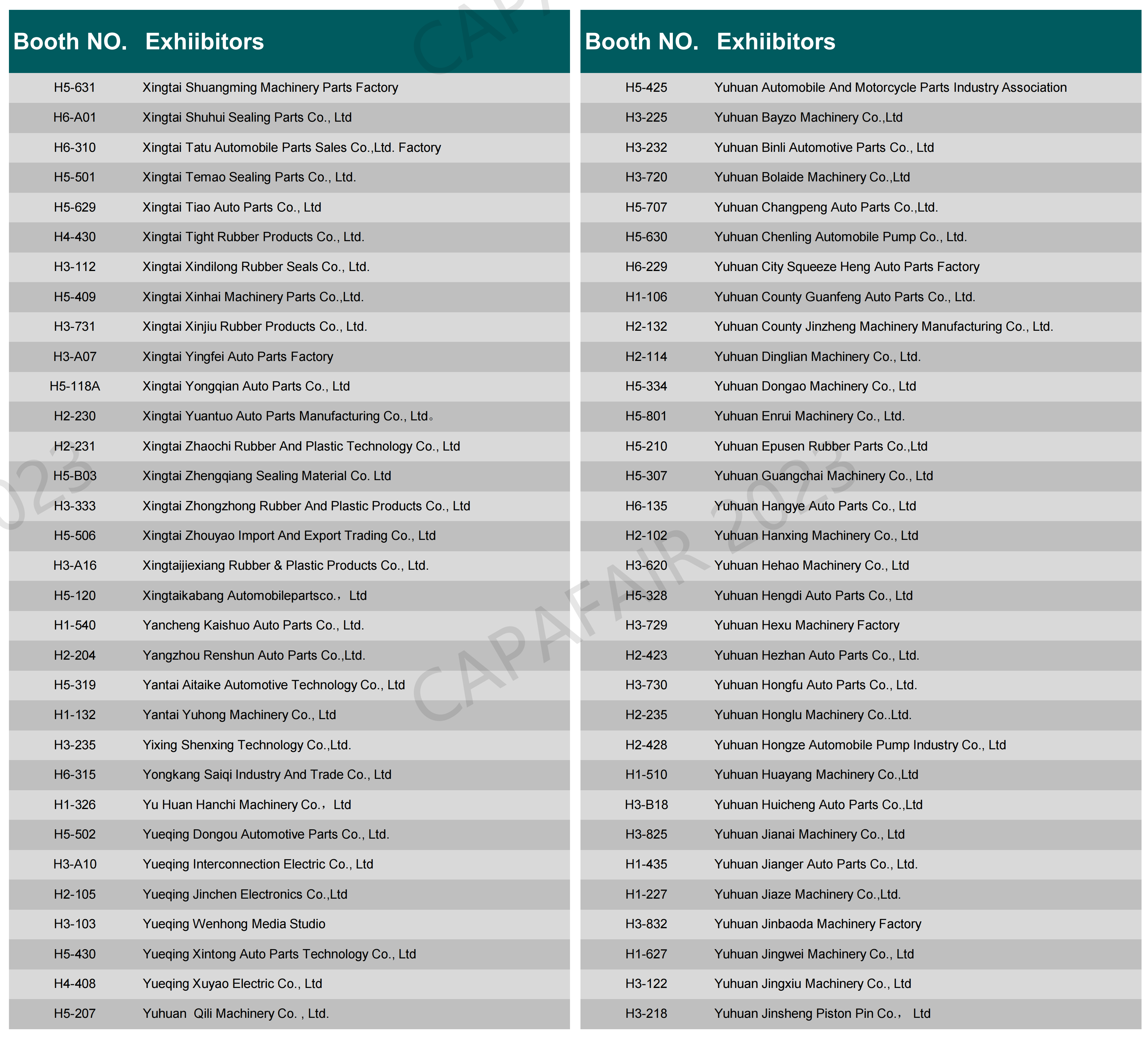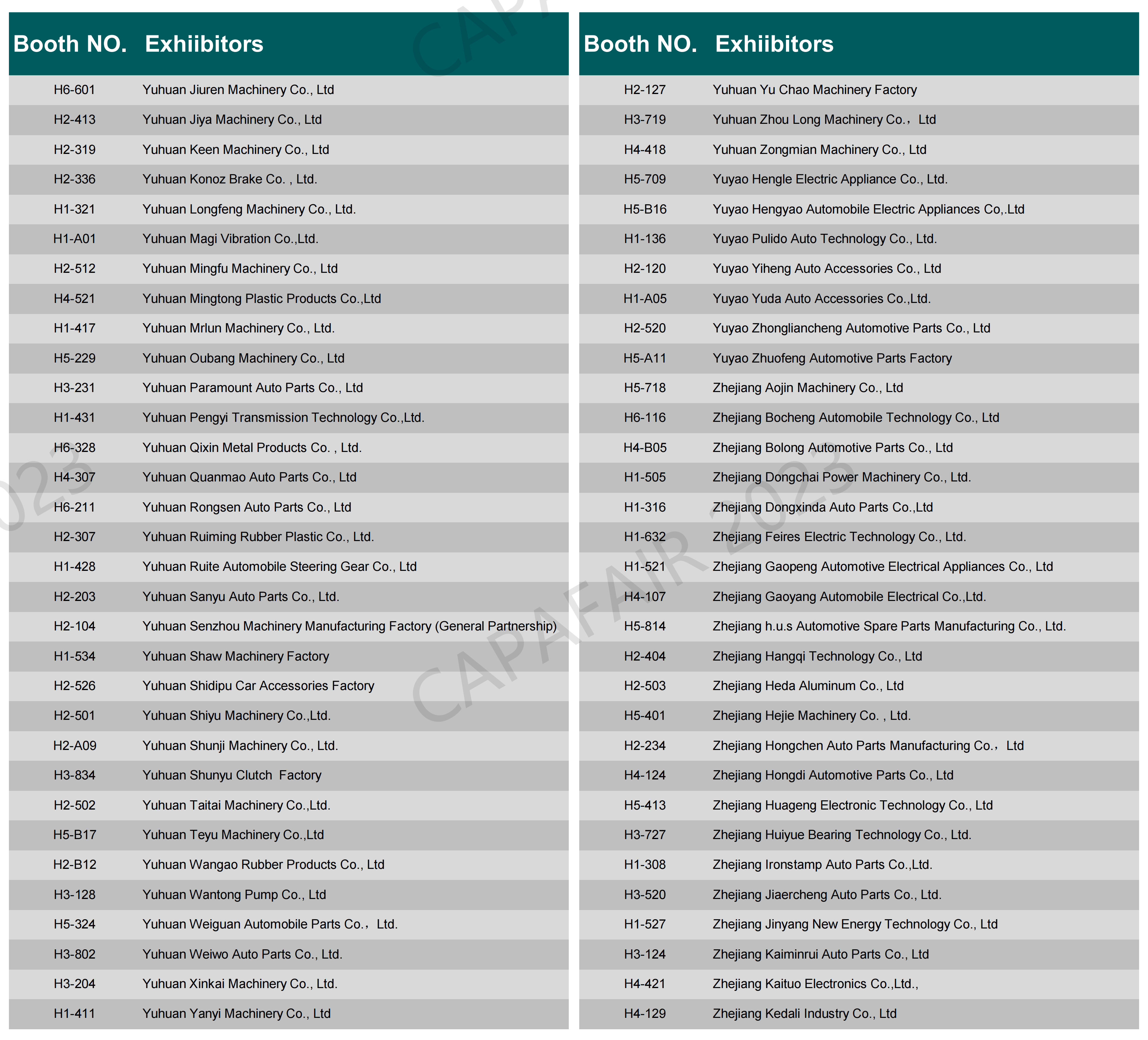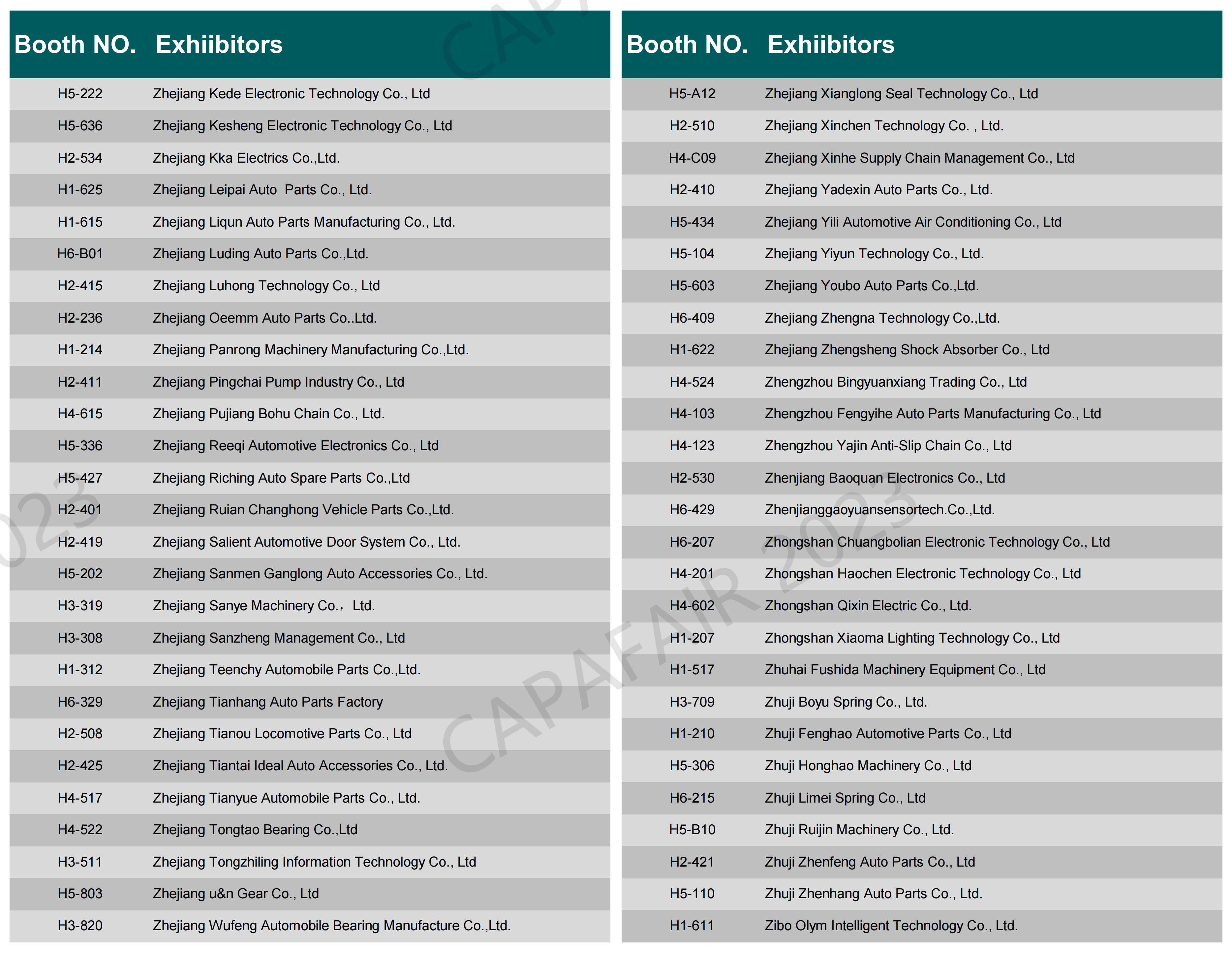 Sort by the first letter of the company name, regardless of order
Special Reminder: You can access the complete list of exhibitors by clicking
on "More" - "Exhibitor List" on the e-Visitor page. Take advantage of search and
screening functionalities to easily find your preferred exhibitors and book
appointments in advance for productive negotiations.